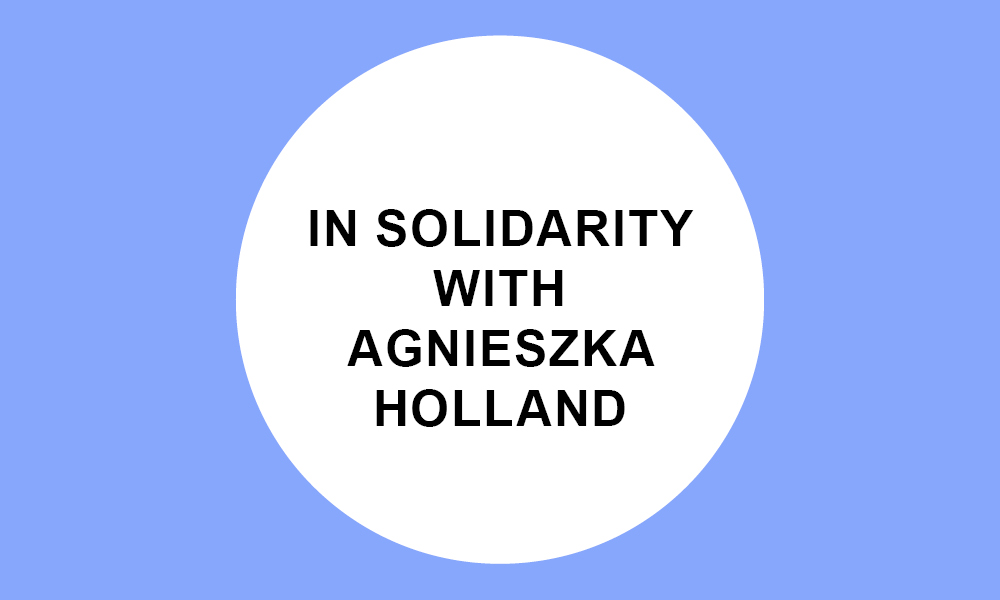 European Alliance of Academies stands in solidarity with Agnieszka Holland in her right to artistic freedom!

During its conference in Krakow today, the European Alliance of Academies, a network of over 60 academies from around Europe, has expressed its support of Polish filmmaker Agnieszka Holland who is facing personal hostility from the Polish Minister of Justice, Mr Zbigniew Ziobro, for her film Zielona Granica (The Green Border). The film was awarded with the Special Jury Prize at the 80th Venice International Film Festival this year.
Jeanine Meerapfel, President of the Akademie der Künste in Berlin and initiator of the Alliance, commented that "comparing Agnieszka Holland to the propagandists of the Third Reich is an attack to the dignity of a highly acclaimed filmmaker and colleague and a violation of the right to artistic expression."
The European Alliance of Academies is joining the European Film Academy in its support for and solidarity with Agnieszka Holland, expressed some days ago (the text in full here).
See press release here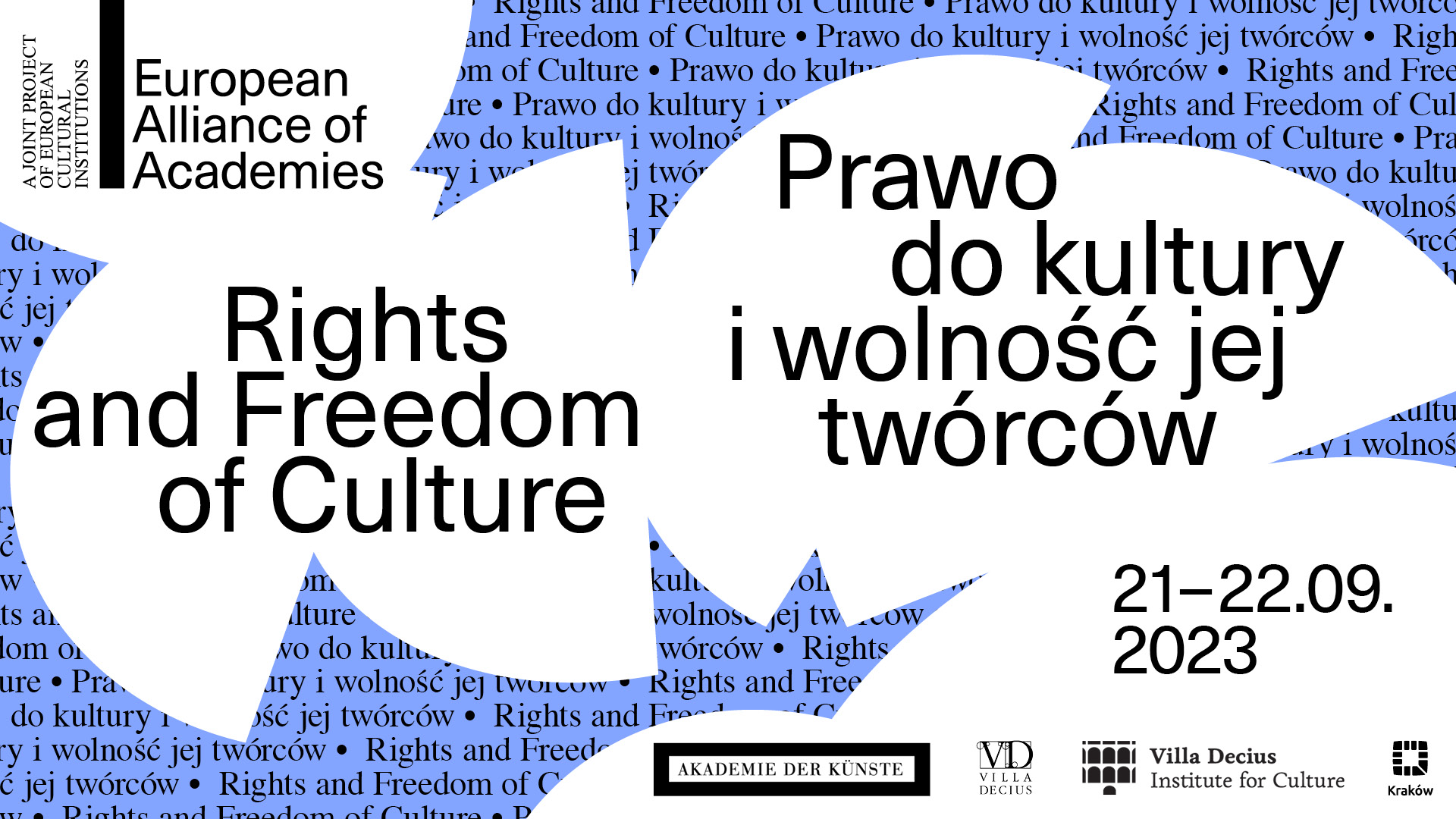 The members of the European Alliance of Academies are campaigning for the freedom of artistic expression and for cultural rights in Poland. Within the framework of a study trip from 21–22 September 2023, Villa Decius – the Alliance's partner in Poland – is organising talks with artists and people involved in the cultural sector whose artistic work is compromised by political and financial pressure.

See press release 18 September 2023 here
Livestream of the Round Table at Villa Decius, 22 September 2023, 11:30 am, here
Европейски алианс на академиите Europski savez akademija Evropská aliance akademií Europæisk sammenslutning af akademier Europäische Allianz der Akademien Europese alliantie van de academiën European Alliance of Academies Euroopa akadeemiate ühendus Akatemioiden eurooppalainen liittoutuma Alliance européenne des academies Ευρωπαϊκή σύμπραξη των Ακαδημιών Akadémiák Európai Szövetsége Comhghuallaíocht Eorpach na nAcadamh Alleanza europea delle Accademie Eiropas Akadēmiju alianse Europos akademijų aljansas Allianza Ewropea tal-Akkademji Europejski sojusz akademii Aliança Europeia das Academias Alianța Europeană a Academiilor Európska aliancia akadémií Zveza evropskih akademij Alianza Europea de Academias Europeiska akademiska alliansen