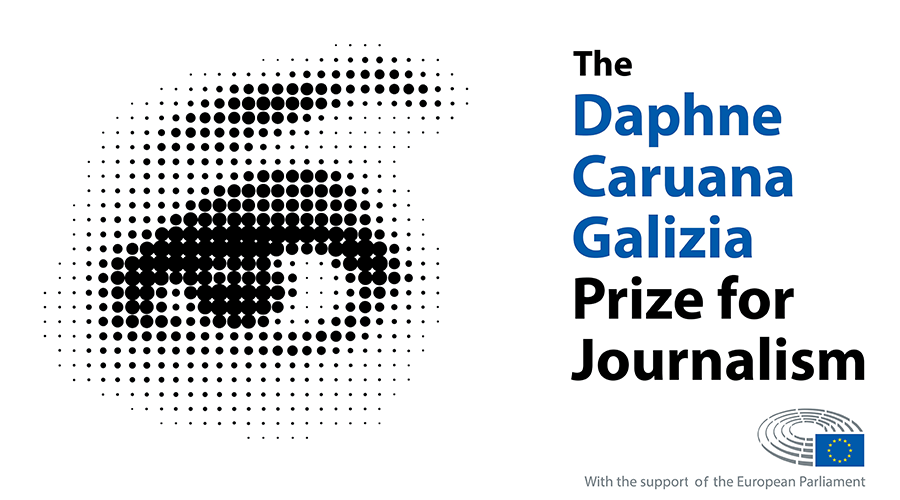 The Daphne Caruana Galizia Prize for Journalism rewards outstanding journalism work that promotes or defends the core principles and values of the European Union such as human dignity, freedom, democracy, equality, rule of law, and human rights. Daphne Caruana Galizia was a Maltese journalist, blogger and anti-corruption activist who was killed in a car bomb explosion in 2017. In October 2021, the European Parliament started awarding The Daphne Caruana Galizia Prize for Journalism on a yearly basis. The aim is to support and highlight the importance of professional journalism in safeguarding freedom, equality and opportunity.
This year's call for submission of entries is open until 31 July 2022, 12 noon (CEST).
The €20,000 annual prize will be awarded to journalists or teams of journalists based in the European Union. The winning article will be chosen by an independent jury.
Learn more about the Prize rules on the The Daphne Caruana Galizia Prize for Journalism website daphnejournalismprize.eu
Европейски алианс на академиите Europski savez akademija Evropská aliance akademií Europæisk sammenslutning af akademier Europäische Allianz der Akademien Europese alliantie van de academiën European Alliance of Academies Euroopa akadeemiate ühendus Akatemioiden eurooppalainen liittoutuma Alliance européenne des academies Ευρωπαϊκή σύμπραξη των Ακαδημιών Akadémiák Európai Szövetsége Comhghuallaíocht Eorpach na nAcadamh Alleanza europea delle Accademie Eiropas Akadēmiju alianse Europos akademijų aljansas Allianza Ewropea tal-Akkademji Europejski sojusz akademii Aliança Europeia das Academias Alianța Europeană a Academiilor Európska aliancia akadémií Zveza evropskih akademij Alianza Europea de Academias Europeiska akademiska alliansen