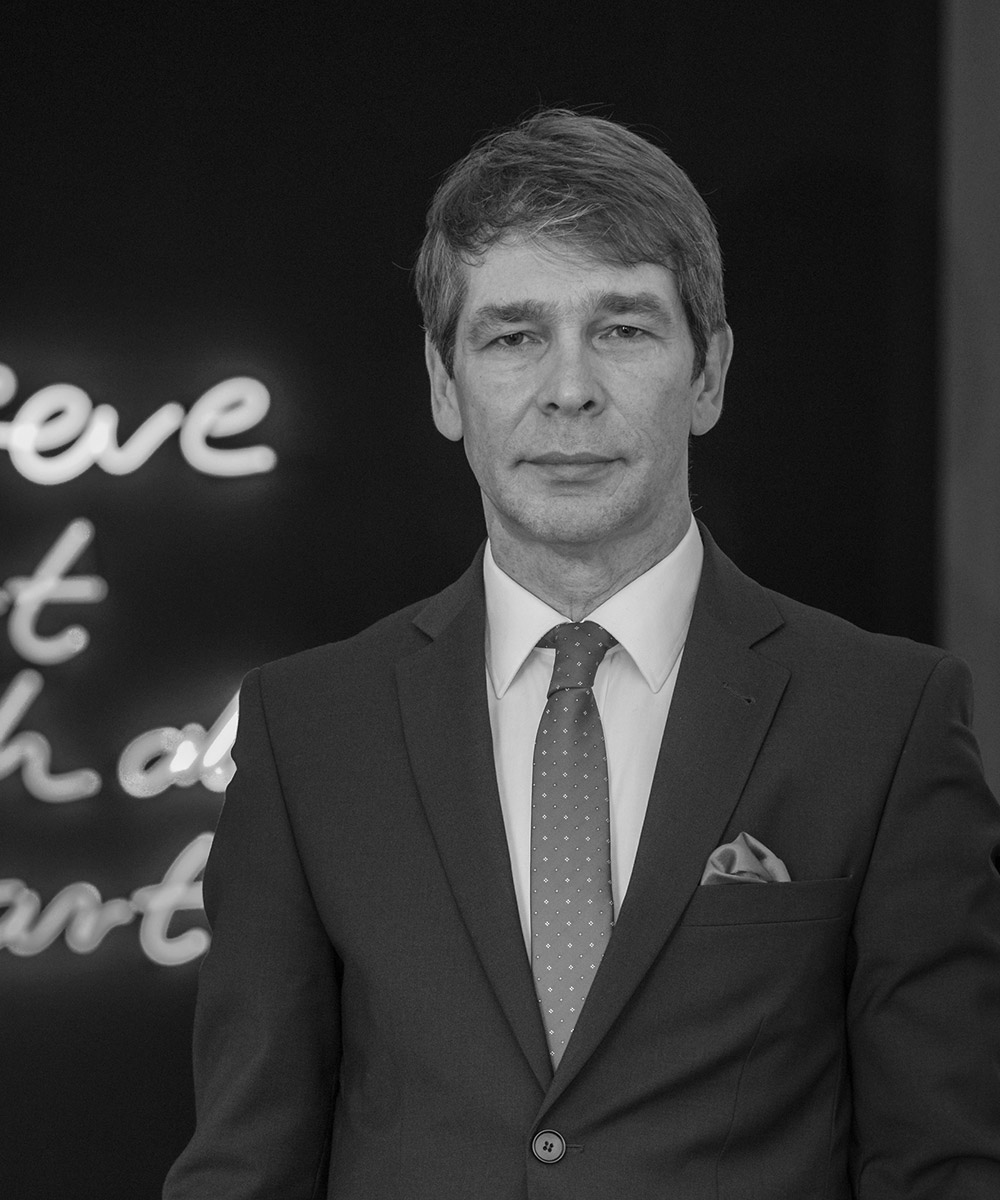 Jerzy Janiszewski, a graduate of the Academy of Fine Arts in Gdańsk, created in 1980 the logo of the universal social movement "SOLIDARITY", that initiated the process of building the community, also the European one. Art and Science are the best forms of communication between individuals, communities and nations. Fryderyk Chopin, Roman Opałka and many other Polish artists were active not only in Poland but also abroad, throughout Europe, enriching its cultural heritage. Art and Science know no boundaries and no limitations. To develop, we must act in friendly conditions, in the atmosphere of trust and complete freedom. We create a great community of Artists and Scientists. We should jointly and severally strengthen it for the sake of our countries and the sake of Europe.
Krzysztof Polkowski – September 2020
The painter born in 1958. He lives and works in Poland. Rector of the Academy of Fine Arts in Gdańsk.
Европейски алианс на академиите Europski savez akademija Evropská aliance akademií Europæisk sammenslutning af akademier Europäische Allianz der Akademien Europese alliantie van de academiën European Alliance of Academies Euroopa akadeemiate ühendus Akatemioiden eurooppalainen liittoutuma Alliance européenne des academies Ευρωπαϊκή σύμπραξη των Ακαδημιών Akadémiák Európai Szövetsége Comhghuallaíocht Eorpach na nAcadamh Alleanza europea delle Accademie Eiropas Akadēmiju alianse Europos akademijų aljansas Allianza Ewropea tal-Akkademji Europejski sojusz akademii Aliança Europeia das Academias Alianța Europeană a Academiilor Európska aliancia akadémií Zveza evropskih akademij Alianza Europea de Academias Europeiska akademiska alliansen