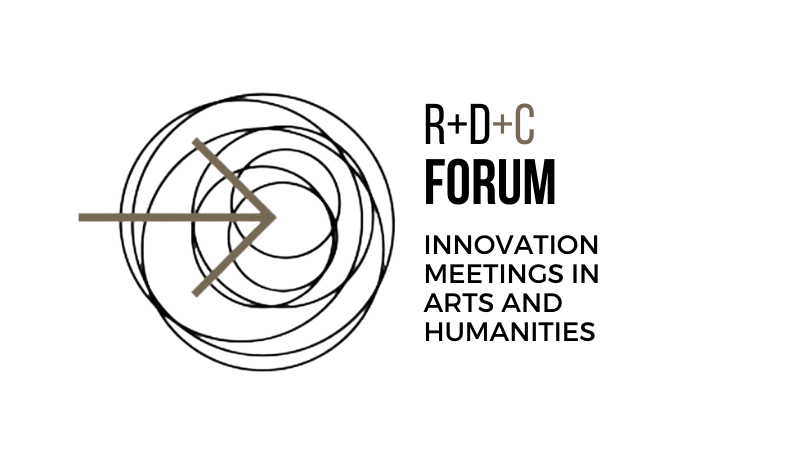 The Círculo de Bellas Artes' R+D+C Forum aims to become a meeting point between research in the Arts and Humanities and different economic and social agents, in order to maximise the innovation and social impact of these disciplines.
This innovation programme entails great possibilities for exchange and mutual benefit for all the agents involved (research groups, cultural entities, companies and institutions receiving the knowledge transfer, the media), but above all for the public, the ultimate beneficiary of all the activities that reinforce the social impact of the Arts and Humanities.
The first event of the R&D&C Forum, which will take place on 20 May at the Círculo de Bellas Artes, will be followed throughout the year by a series of meetings organised on the basis of the most promising strategic lines for knowledge transfer in these areas:
Digital humanities (artificial intelligence, computational linguistics, digital society, digital art); Communication challenges (fake news, post-truth, freedom of expression, social networks, new forms of audiovisual communication); Innovation and social intervention from the arts and humanities (mediation, cooperation, integration, migration); Heritage and tourism (knowledge, conservation, exploitation); Arts and humanities + health (bioethics, humanistic training of doctors, therapeutic benefits of culture and the arts); Arts and humanities + business (coaching, philosophical consultancy, ethics for business, theory of argumentation and negotiation); Science and art (possibilities of fruitful crossings between experimental sciences and artistic expression).
You can register and follow the video stream here
Европейски алианс на академиите Europski savez akademija Evropská aliance akademií Europæisk sammenslutning af akademier Europäische Allianz der Akademien Europese alliantie van de academiën European Alliance of Academies Euroopa akadeemiate ühendus Akatemioiden eurooppalainen liittoutuma Alliance européenne des academies Ευρωπαϊκή σύμπραξη των Ακαδημιών Akadémiák Európai Szövetsége Comhghuallaíocht Eorpach na nAcadamh Alleanza europea delle Accademie Eiropas Akadēmiju alianse Europos akademijų aljansas Allianza Ewropea tal-Akkademji Europejski sojusz akademii Aliança Europeia das Academias Alianța Europeană a Academiilor Európska aliancia akadémií Zveza evropskih akademij Alianza Europea de Academias Europeiska akademiska alliansen