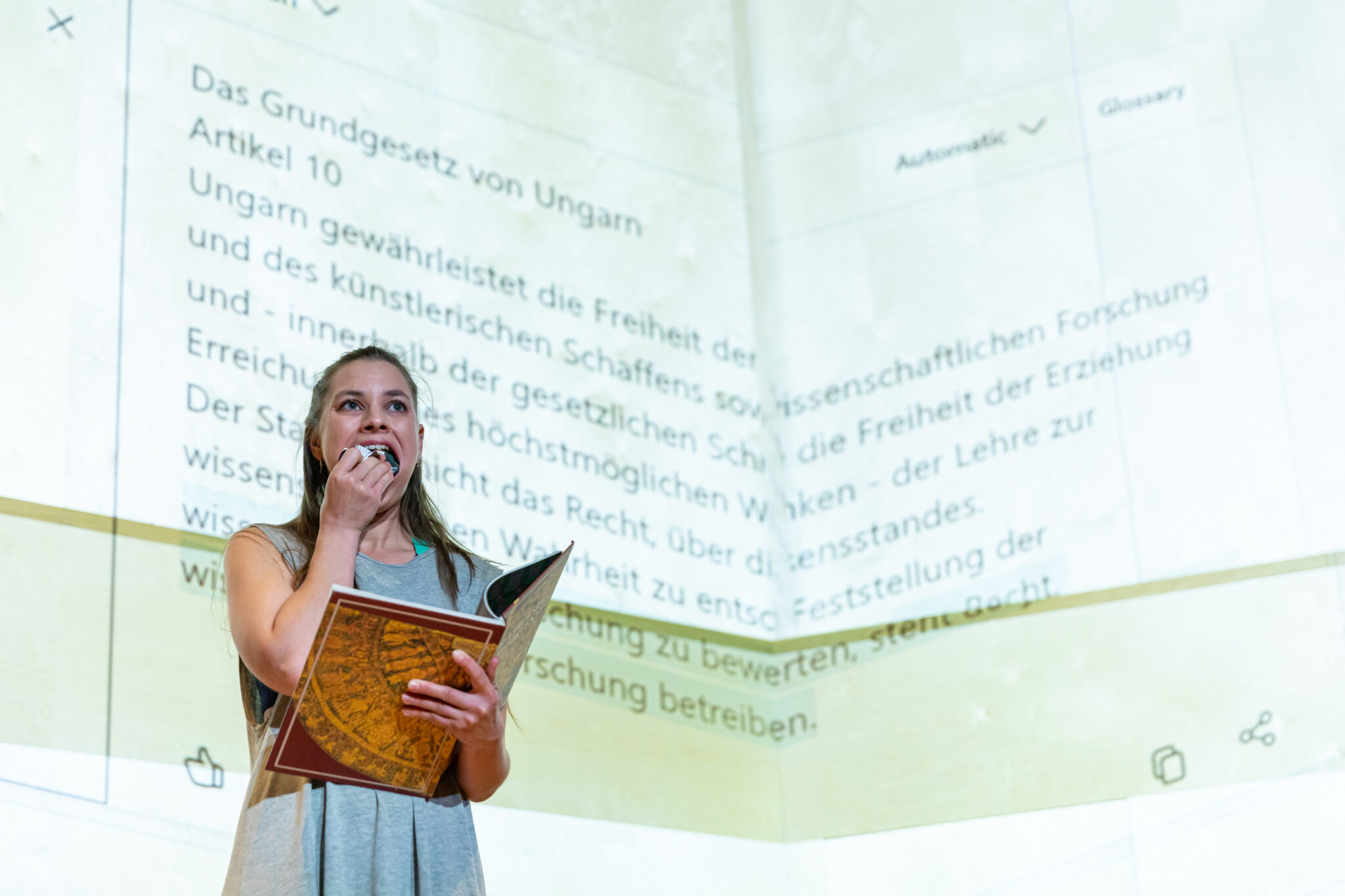 "Just Started to Listen" performed during "Artistic Freedom. A core Element of the European Project"
Photo: Gergely Oláh
09 June 19:00 – 20:15h
Place: CaixaBank Pavilion

In recent years, many European countries have experienced episodes in which the creative freedom of artists, musicians or writers has been restricted, and it has become commonplace for some cultural institutions to censor themselves in order to avoid offending political sensitivities. In response to the need to defend the freedom of artistic expression and creation, the Europan Alliance of Academies, a transnational network of 70 cultural institutions from all over Europe, was created in 2020. Four members of this network will discuss the current state of artistic freedom in Europe.
Moderated by: Valerio Rocco, Director of the Círculo de Bellas Artes – Casa Europa
Participants: Dominika Kasprowicz, Director of Villa Decius, Cracow, Ferenc Czinki, President of the Hungarian Writers' Association, Geertjan De Vugt, Royal Netherlands Academy of Arts and Sciences
Европейски алианс на академиите Europski savez akademija Evropská aliance akademií Europæisk sammenslutning af akademier Europäische Allianz der Akademien Europese alliantie van de academiën European Alliance of Academies Euroopa akadeemiate ühendus Akatemioiden eurooppalainen liittoutuma Alliance européenne des academies Ευρωπαϊκή σύμπραξη των Ακαδημιών Akadémiák Európai Szövetsége Comhghuallaíocht Eorpach na nAcadamh Alleanza europea delle Accademie Eiropas Akadēmiju alianse Europos akademijų aljansas Allianza Ewropea tal-Akkademji Europejski sojusz akademii Aliança Europeia das Academias Alianța Europeană a Academiilor Európska aliancia akadémií Zveza evropskih akademij Alianza Europea de Academias Europeiska akademiska alliansen