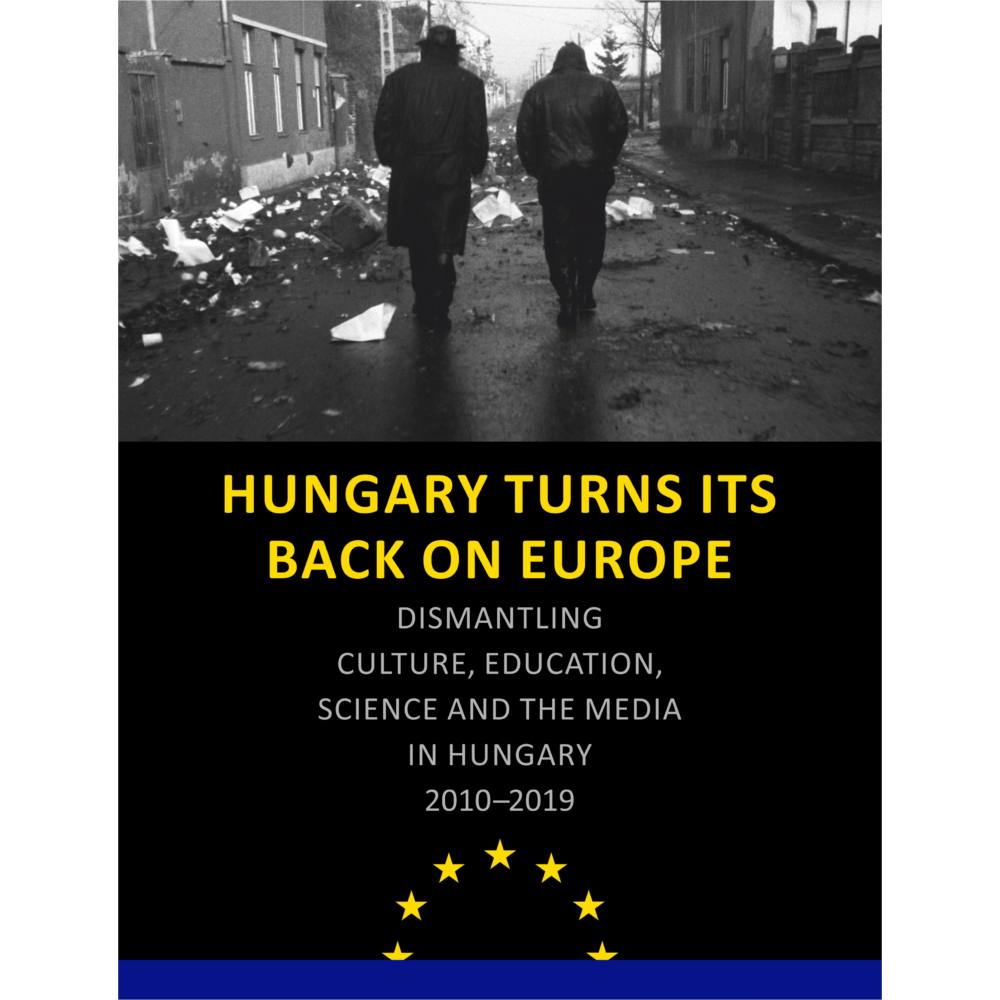 The report 'Hungary Turns its Back on Europe. Dismantling Culture, Education, Science and the Media in Hungary 2010–2019' informs the Hungarian and international public as well as European institutions about the severe harm that the Orbán regime has caused in the fields of education, science, culture, and the media since 2010.
It has been compiled by independent Hungarian intellectuals that organized themselves in the Hungarian Network of Academics – an autonomous organisation of professors and teachers in higher education that wish to stand up against the force with which the Hungarian government is transforming and destroying culture, education, research and the media since 2010.
Basically, according to the authors of the book, the government always proceeds the same way: It undermines existing institutions by cutting off all references to them and covering them with media campaigns. At the same time, new institutions are being set up, which are characterised by maximum loyalty to the government and are awarded high budgets.
Since the publication of the report, further serious restrictive steps have been taken against the independence of culture, education and media. In the summer, Index, the probably largest independent news portal was taken over by the goverment. The Orbán regime has started to 'privatize' higher education which in fact means loss of autonomy and full governmental control over universities. Late in summer 2020, the University of Theatre and Film Arts bravely defied the measures. Students occupied the buildings and held out till their sit-in protest was brought to end by the COVID-19 restrictions. Yet resistence continues in different forms. The "European Alliance of Academies" supports the Hungarian Network of Academics in their continous work to bring the described mechanisms to a braoder European public and attention.
You can download the report here.
Европейски алианс на академиите Europski savez akademija Evropská aliance akademií Europæisk sammenslutning af akademier Europäische Allianz der Akademien Europese alliantie van de academiën European Alliance of Academies Euroopa akadeemiate ühendus Akatemioiden eurooppalainen liittoutuma Alliance européenne des academies Ευρωπαϊκή σύμπραξη των Ακαδημιών Akadémiák Európai Szövetsége Comhghuallaíocht Eorpach na nAcadamh Alleanza europea delle Accademie Eiropas Akadēmiju alianse Europos akademijų aljansas Allianza Ewropea tal-Akkademji Europejski sojusz akademii Aliança Europeia das Academias Alianța Europeană a Academiilor Európska aliancia akadémií Zveza evropskih akademij Alianza Europea de Academias Europeiska akademiska alliansen