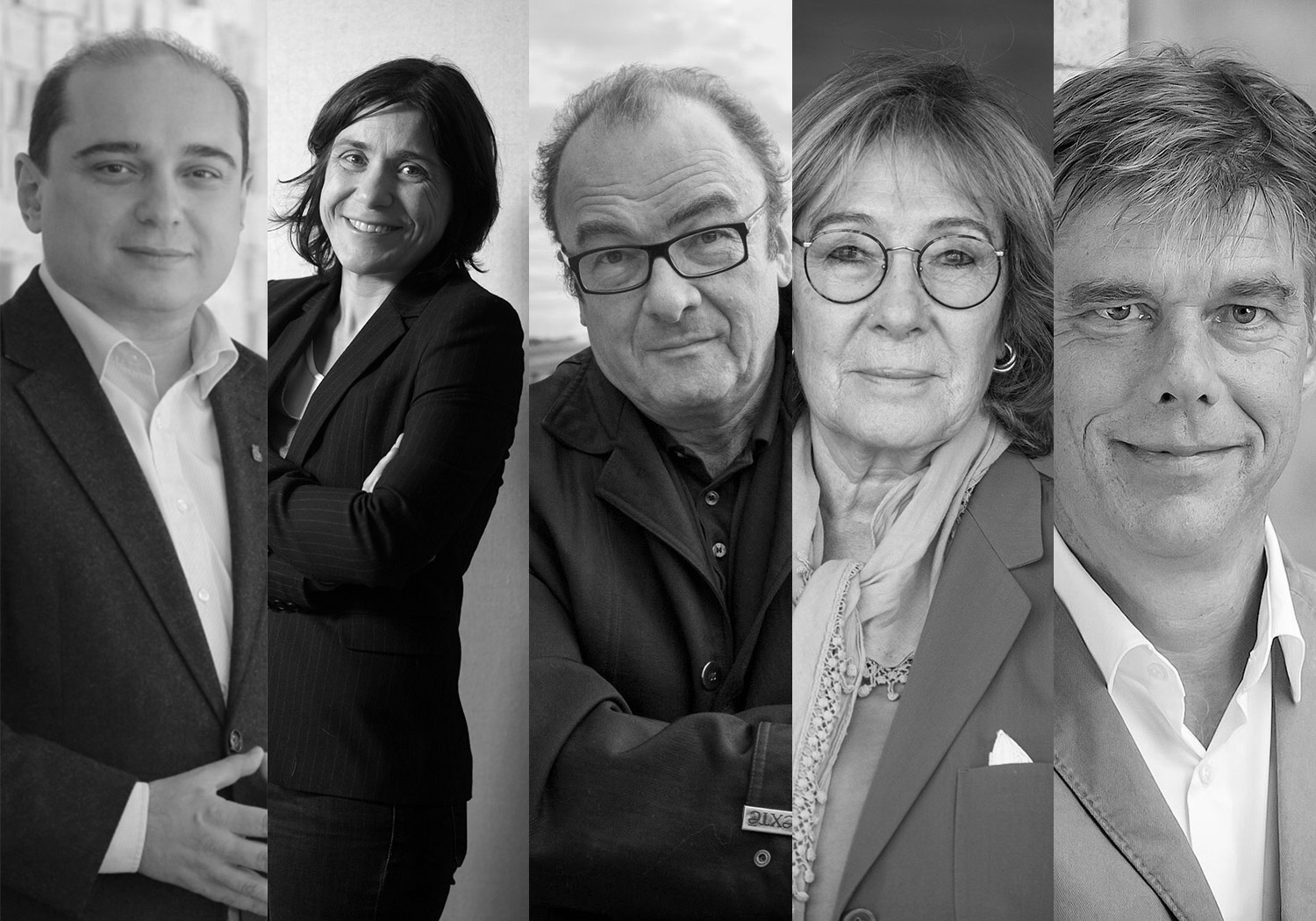 At the public opening on October 8, Academy President Jeanine Meerapfel will give a welcoming speech and authors Robert Menasse and A.L. Kennedy will present their vision for Europe. Political Scientist Basil Kerski will talk about how Europe's future is being shaped in Central and Eastern Europe. The evening will be accompanied by a music Performance of the AoA Impro-Group with Floros Floridis and others.
During the non-public conference days, representatives of the participating institutions will discuss the form and effect of their cooperation. Minister of State for Culture and the Media Prof. Monika Grütters, Prof. Bénédicte Savoy and Prof. Philipp Ther, will present their perspectives on Europe. Their lectures can be followed via livestream.
On 10 October, a manifesto will be published by the members of the Alliance, which will outline future possibilities for action for an open and solidary Europe.
Matthias Krupa, Journalist for zeit online will host the the three-day Event.

You can follow the lectures via livestream.
Европейски алианс на академиите Europski savez akademija Evropská aliance akademií Europæisk sammenslutning af akademier Europäische Allianz der Akademien Europese alliantie van de academiën European Alliance of Academies Euroopa akadeemiate ühendus Akatemioiden eurooppalainen liittoutuma Alliance européenne des academies Ευρωπαϊκή σύμπραξη των Ακαδημιών Akadémiák Európai Szövetsége Comhghuallaíocht Eorpach na nAcadamh Alleanza europea delle Accademie Eiropas Akadēmiju alianse Europos akademijų aljansas Allianza Ewropea tal-Akkademji Europejski sojusz akademii Aliança Europeia das Academias Alianța Europeană a Academiilor Európska aliancia akadémií Zveza evropskih akademij Alianza Europea de Academias Europeiska akademiska alliansen