1.09.2023
Rights and Freedom of Culture in Times of Political Change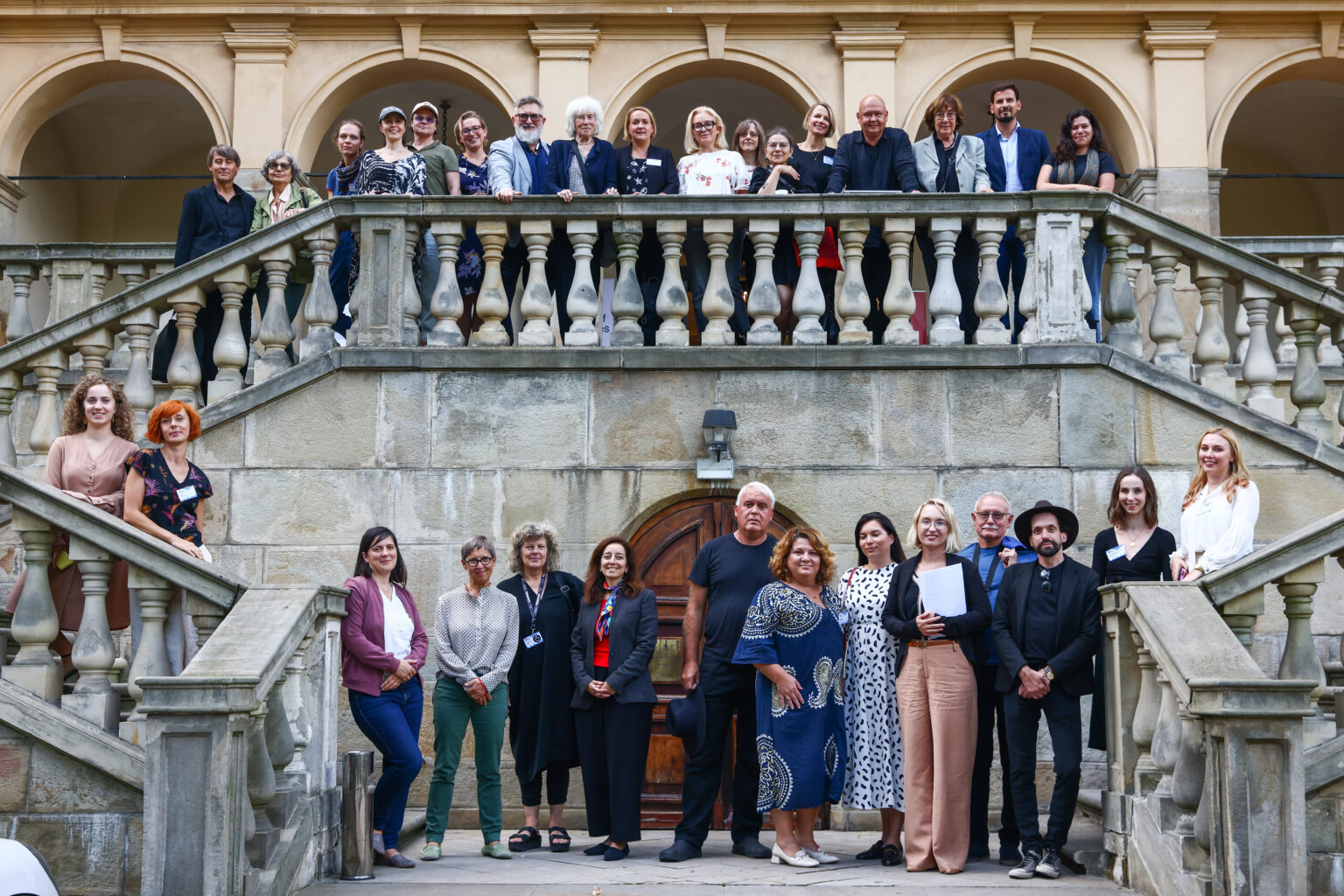 Shortly before the elections in Poland, the Polish Alliance partner Villa Decius invited the European Alliance of Academies to a study trip to Krakow from 21-22 September. In discussions with prominent representatives of independent museums, theatres and houses of culture, it became clear how the Polish government is pushing for the renationalisation of art and culture and increasingly influences artistic decisions.  

The cultural workers painted a picture of political and financial pressure. The targeted spread of misinformation about artworks, personal hostility and accusations, and even physical attacks are the conditions under which Polish artists and cultural workers are increasingly working.

In her keynote speech at the public roundtable "Rights and Freedom of Culture in Times of Political Change", UN Special Rapporteur for Cultural Rights Alexandra Xanthaki pointed out how these methods can lead to artistic self-censorship and that the right to artistic freedom is a state obligation that must be legally enforced if necessary.

The most recent example is the personal hostility of the Polish Minister of Justice Zbigniew Ziobro against the Polish filmmaker Agnieszka Holland and her film Zielona Granica (Green Border), which was awarded at the 80th Venice International Film Festival with the Special Jury Prize.

Jeanine Meerapfel, President of the Academy of Arts and initiator of the European Alliance of Academies, commented: "To compare Agnieszka Holland with the propagandists of the Third Reich is an attack on the dignity of a highly acclaimed filmmaker and colleague and a violation of the right to artistic freedom".

In an official statement the members of the European Alliance of Academies expressed their solidarity with Agnieszka Holland.
Part I: The right to culture as a human right, cultural institutions as an artistic freedom safe havens, the changing model of cultural policy in Poland, culture as a political issue – current challenges, future scenarios
Part II: Freedom of arts and culture –  selected countries' cases, culture and freedom of arts in the public debate and countries' policies, the European Alliance of Academies and other examples of the sub-national networks of solidarity.
With: Jan Tomasz Adamus, Witold Bereś, Ferenc Czinki, Wolfgang Kaleck, Valerio Rocco Lozano, Dominika Kasprowicz, Jeanine Meerapfel, Michal Nowicki, Aleš Šteger, Bartosz Szydłowski, Cécile Wajsbrot, Natalia Zarzecka and others as well as Alexandra Xanthaki, UN Special Rapporteur on Cultural Rights and Robert Piaskowski, Plenipotentiary of the Mayor of the City of Krakow for Culture. Moderated by Marion Döring and Justyna Nowicka.
An event of the European Alliance of Academies, organised by Akademie der Künste and Villa Decius. Media Partner Tygodnik Powszechy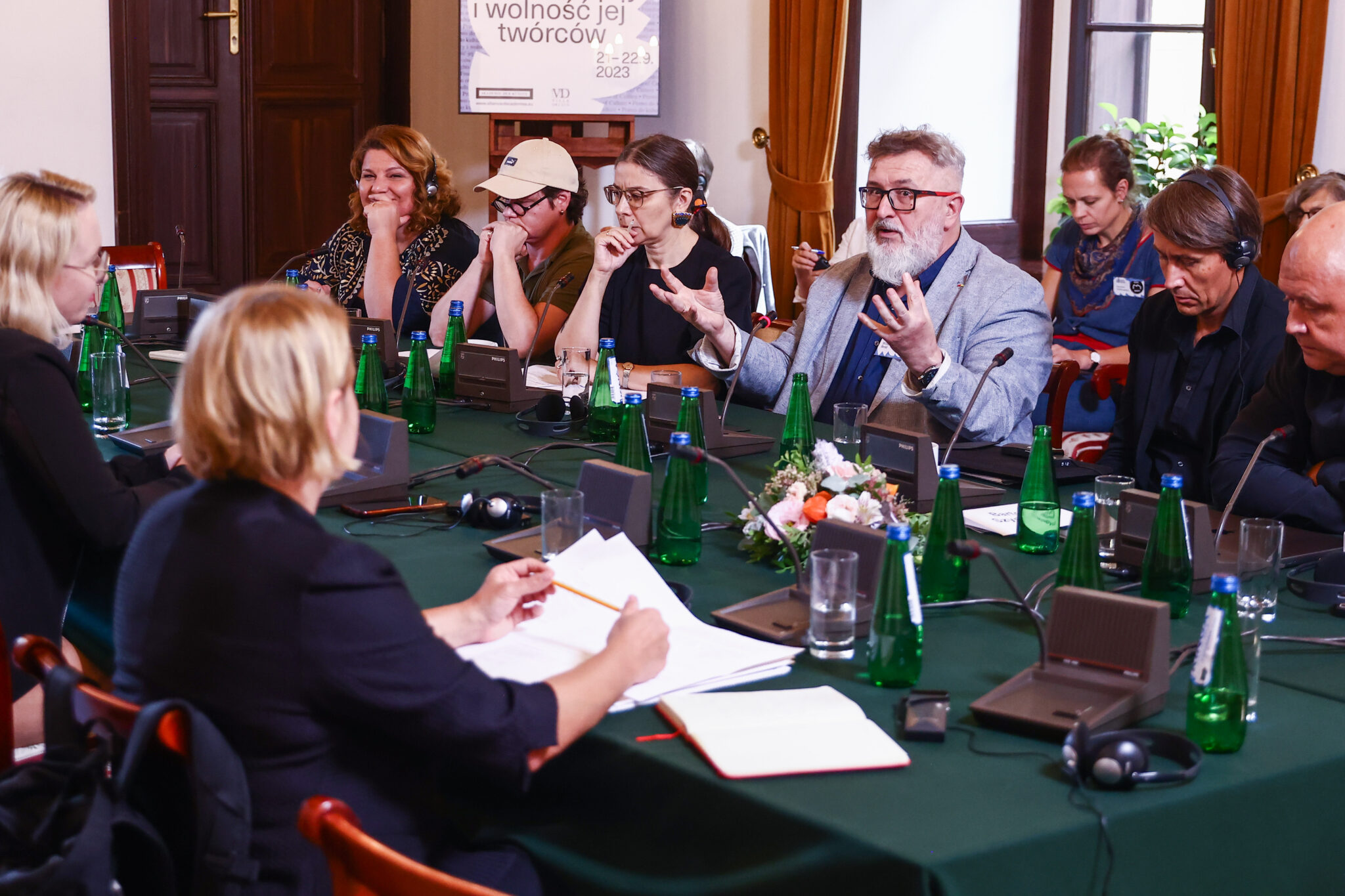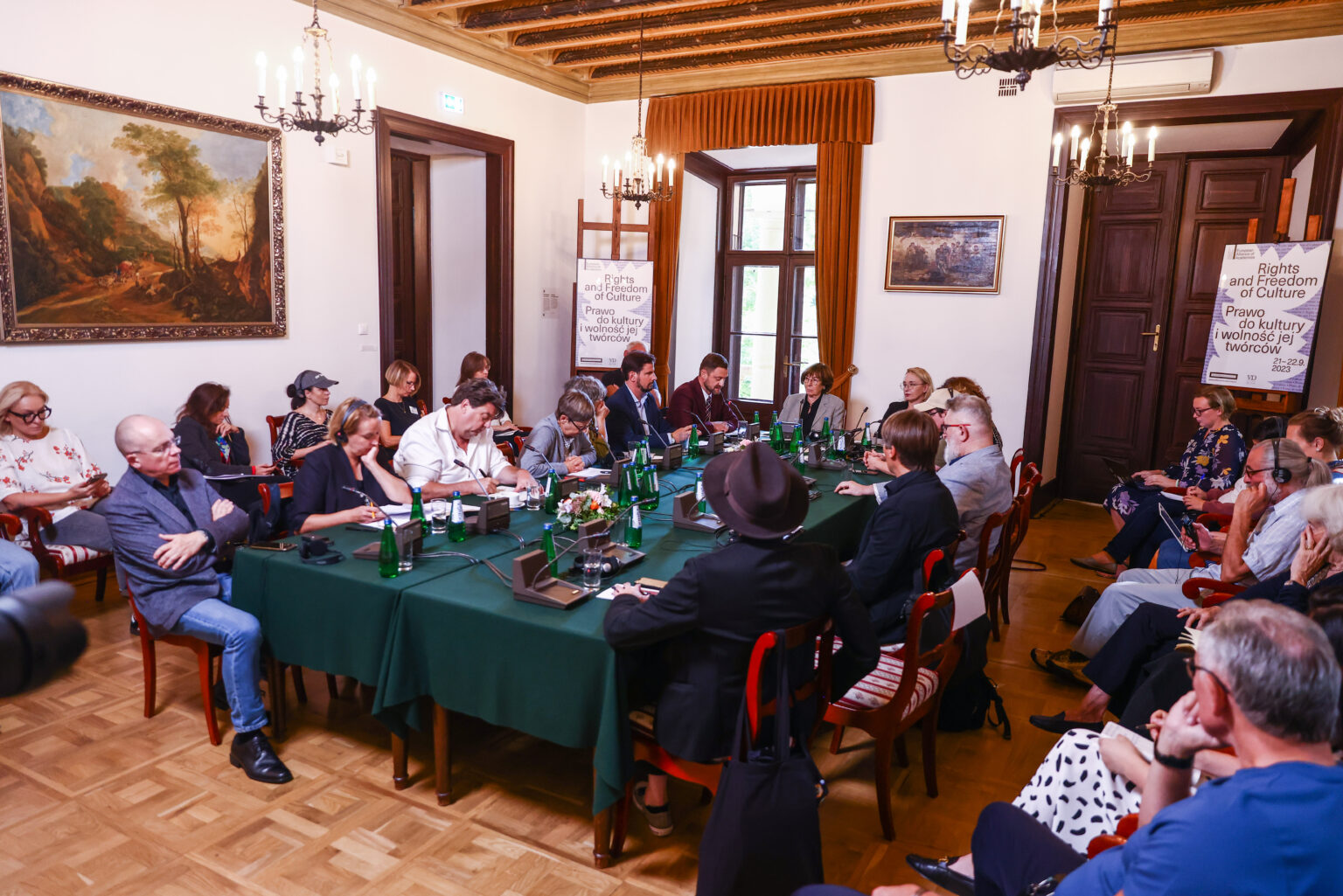 Европейски алианс на академиите Europski savez akademija Evropská aliance akademií Europæisk sammenslutning af akademier Europäische Allianz der Akademien Europese alliantie van de academiën European Alliance of Academies Euroopa akadeemiate ühendus Akatemioiden eurooppalainen liittoutuma Alliance européenne des academies Ευρωπαϊκή σύμπραξη των Ακαδημιών Akadémiák Európai Szövetsége Comhghuallaíocht Eorpach na nAcadamh Alleanza europea delle Accademie Eiropas Akadēmiju alianse Europos akademijų aljansas Allianza Ewropea tal-Akkademji Europejski sojusz akademii Aliança Europeia das Academias Alianța Europeană a Academiilor Európska aliancia akadémií Zveza evropskih akademij Alianza Europea de Academias Europeiska akademiska alliansen