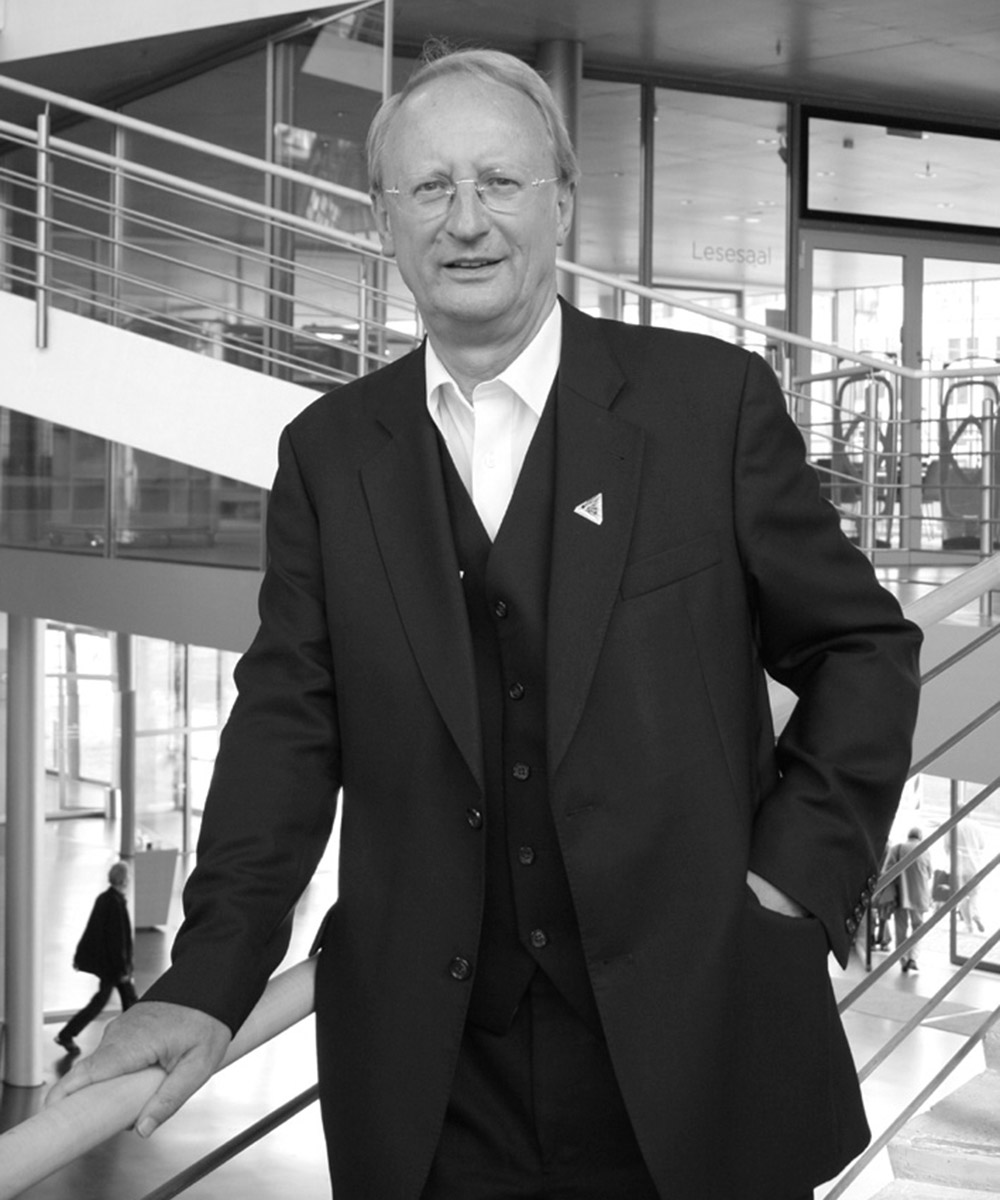 Photo by Manfred Mayer
I wish an "Alliance of Academies" had already existed when it came to protecting Chinese artist Ai Weiwei against his long house arrest, getting Ukrainian filmmaker Oleg Sentsov out of the prison camp in Yakutia and preventing the absurd show trial of Russian director Kirill Serebrennikov through international protests. Ai Weiwei was able to leave China after a show of global solidarity, Sentsov survived five years of a potential twenty years in prison despite going on hunger strike, Serebrennikov is supposed to pay 1.6 million euros to the state treasury and is not allowed to work as a theatre director during his probation period.

Of course, there was resistance. Our academy spoke to the Chinese and Russian authorities on several occasions and protested in front of the Embassy at Unter den Linden with the European Film Academy. But in the end, it was not the cultural institutions but the authority of artistic personalities, who spoke out in the media and even came to the attention of the despots.

If a network could be set up to help protect artists from persecution and imprisonment and to counter censorship in cultural policy, that would be a great success. The first condition for such an alliance is honesty. That means putting all our cards on the table. Is every member of the Alliance really concerned with fighting to preserve the cultural diversity of European societies and counteracting nationalist tendencies? So we don't delegate this test to the others, we should start with ourselves: The programme of the AfD (Alternative for Germany) party, which is the strongest opposition party in the Bundestag and in some federal states, promotes national hegemony in cultural politics, a stance that would subordinate the freedom of art to a "ethno-Nationalist" concept of nation.

Are we ourselves ready and able to address this openly?
Европейски алианс на академиите Europski savez akademija Evropská aliance akademií Europæisk sammenslutning af akademier Europäische Allianz der Akademien Europese alliantie van de academiën European Alliance of Academies Euroopa akadeemiate ühendus Akatemioiden eurooppalainen liittoutuma Alliance européenne des academies Ευρωπαϊκή σύμπραξη των Ακαδημιών Akadémiák Európai Szövetsége Comhghuallaíocht Eorpach na nAcadamh Alleanza europea delle Accademie Eiropas Akadēmiju alianse Europos akademijų aljansas Allianza Ewropea tal-Akkademji Europejski sojusz akademii Aliança Europeia das Academias Alianța Europeană a Academiilor Európska aliancia akadémií Zveza evropskih akademij Alianza Europea de Academias Europeiska akademiska alliansen