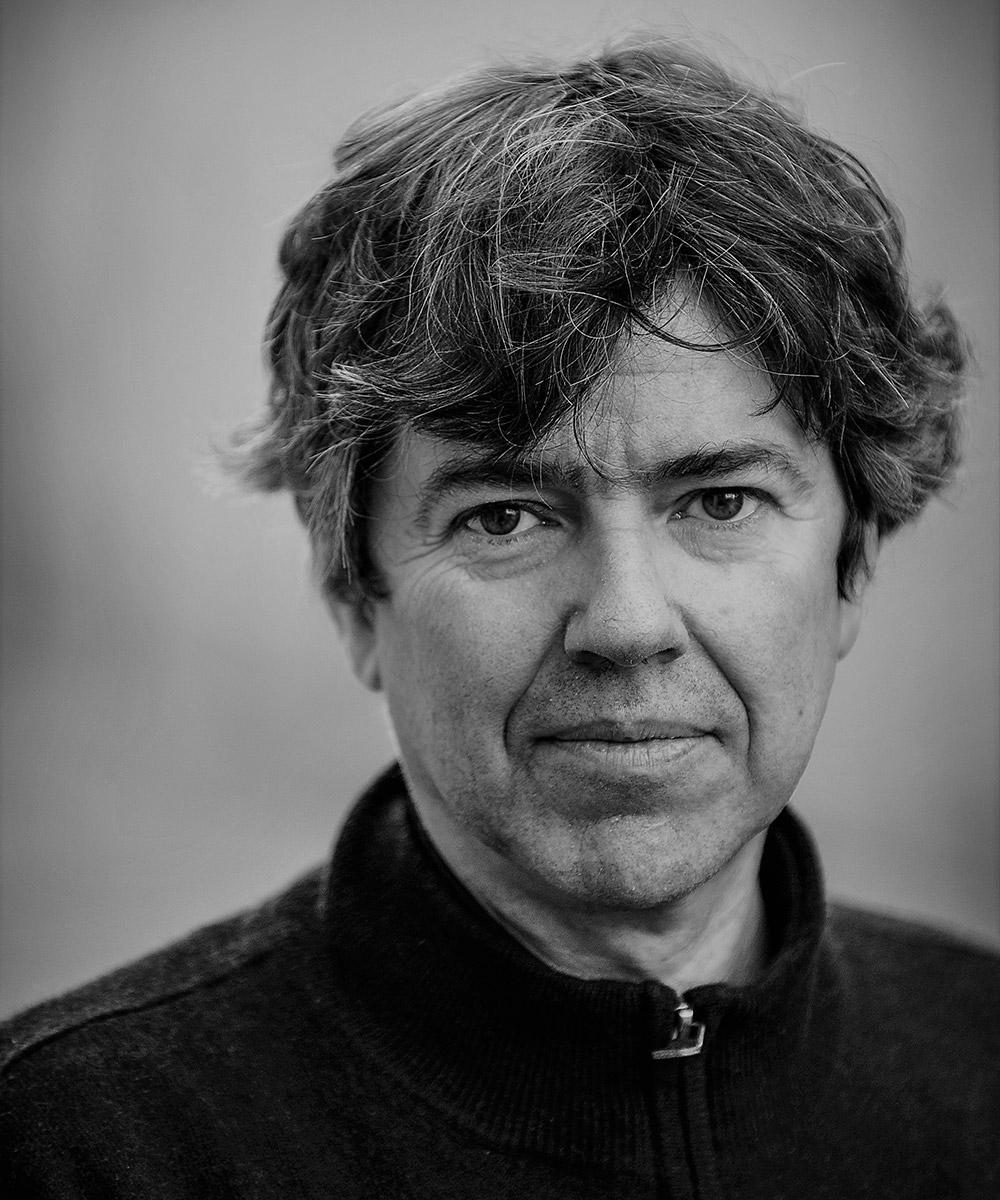 Foto by Arno Declair
The statutory mission of the Akademie der Künste includes an advisory role to the government. Is this mission more than a long forgotten empty formula? In times when every crisis calls hundreds of experts who speak their piece via social media and other channels? In times, then, when the Academy no longer has privileged access to the public conversation, when a cacophony of voices sets the agenda?

How can the Academy reclaim its voice, its relevancy its mission? In times like these?

You don't have to buy into the prevalent dystopian world view to note: We're standing on the brink of an abyss. A deregulated out-of-control economic and financial system that needs growth as a necessary condition for its continued existence is no longer sustainable. The attempts to turn the economy green are too little too late. We have lost decades trying to contain climate change and its catastrophic consequences. The victims of this crisis are camping the gates and barb-wired fences of the industrialized nations, their bodies washing up on our shores. 

These global challenges demand internationally coordinated responses. Yet they fail to reach the agenda. Instead, political action is dominated by national interests. In many EU countries voters, feeling overwhelmed by the complex challenges ahead, long for simple solutions and legitimize autocratic governments. 

How can we stand up to this, raise awareness, create a level playing field, contribute to a broader, less divisive conversation? By making our voices heard as artists. Individually but also united across borders. In order to do this, we need to organize as artists, coordinate and unite internationally the work and outreach of national Academies of the Arts. A European alliance can have more impact and relevancy than one national academy alone. In the artist's penetration of reality lies the vantage point to observe the 24/7 news cycle from a distance to explore and reframe politics and the complexity of the world we live in. 

This European Alliance of Academies could combine forces with science and civil society, contribute to the search search for the urgently needed solutions, enhance inclusion and participation to exert influence in the political arena.

By creating a solidary space to explore and experience the diversity of European history and culture, bridges could be built where the political conversation has broken down. In order to speak with one voice at least where state action dries up artistic polyphony through restrictive fiscal policy, censorship and open reprisals. That is why we need an Alliance of Academies, first on a European level, and – in a second step – in a trans-European context. 
When, if not now. 
Европейски алианс на академиите Europski savez akademija Evropská aliance akademií Europæisk sammenslutning af akademier Europäische Allianz der Akademien Europese alliantie van de academiën European Alliance of Academies Euroopa akadeemiate ühendus Akatemioiden eurooppalainen liittoutuma Alliance européenne des academies Ευρωπαϊκή σύμπραξη των Ακαδημιών Akadémiák Európai Szövetsége Comhghuallaíocht Eorpach na nAcadamh Alleanza europea delle Accademie Eiropas Akadēmiju alianse Europos akademijų aljansas Allianza Ewropea tal-Akkademji Europejski sojusz akademii Aliança Europeia das Academias Alianța Europeană a Academiilor Európska aliancia akadémií Zveza evropskih akademij Alianza Europea de Academias Europeiska akademiska alliansen