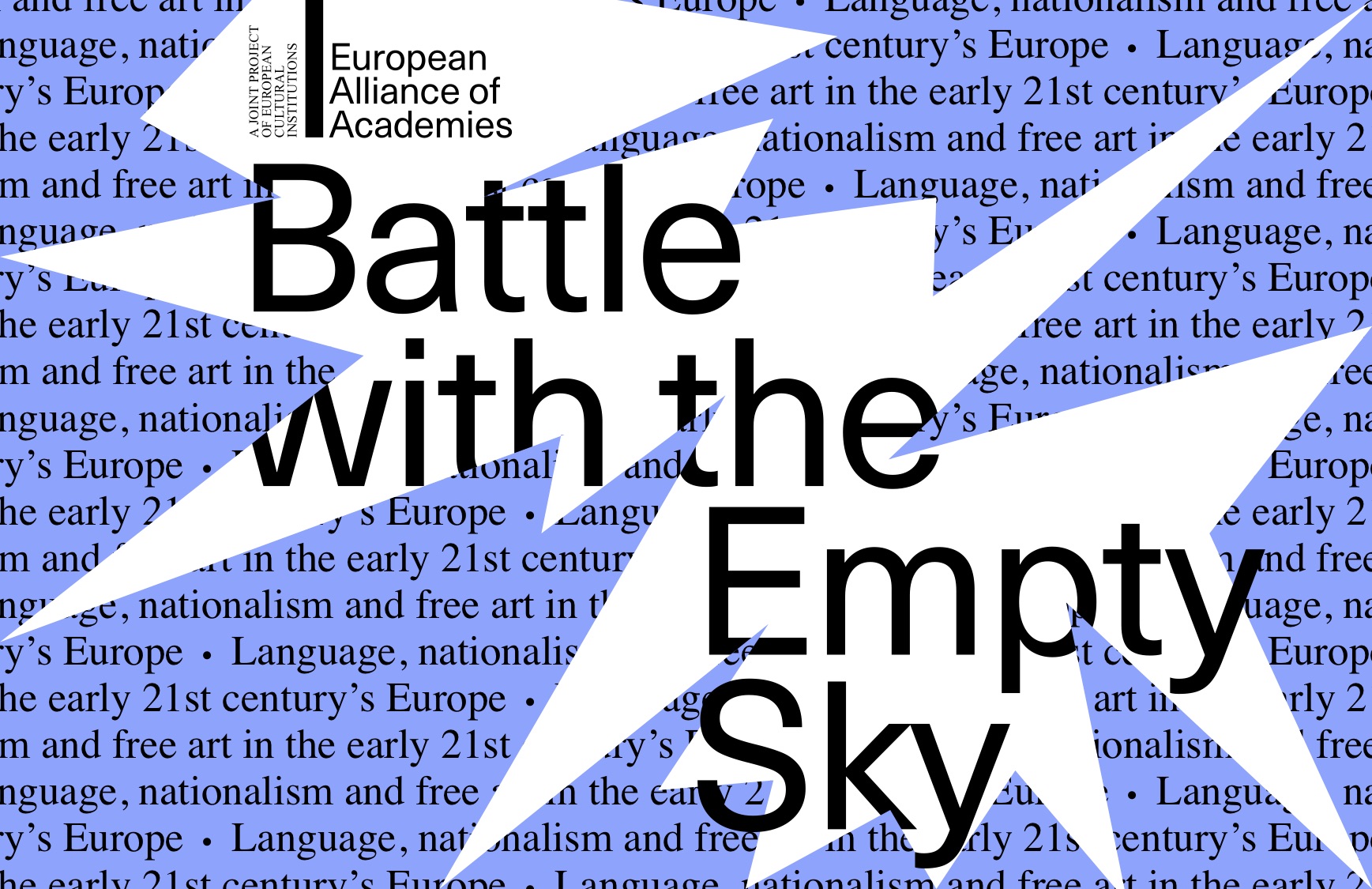 Battle with the Empty Sky: Language, nationalism and freedom of art in early 21st-century Europe
Friday, 29 October 2021, 7pm | FUGA – BUDAPEST CENTER OF ARCHITECTURE
Livestream, workshops and public debate
A public discussion with authors from all over Europe and workshops with students, the European Alliance of Academies will open a series of events on the freedom of art in Budapest, in close cooperation with the Society of Hungarian Authors.
Under the title "Battle with the Empty Sky: Language, nationalism and freedom of art in early 21st-century Europe", academy member and writer Robert Menasse, Hungarian author László Márton and Hungarian literary critic Anna Gacs will explore the interplay between language, society and politics: How is language affected when politics moves in a populist, nationalist or other radical direction? Which linguistic mechanisms and tools do the latest political tendencies use? The British poet Daljit Nagra will moderate.
The event is an expression of the solidarity of the European Alliance of Academies with the Society of Hungarian Authors. The latter had vehemently opposed anti-Semitic statements by Szilárd Demeter, director of Budapest's Petöfi Literary Museum, in December 2020.
Preliminary workshops with the writers Luc Devoldere, Sophie Collins and László Márton and local students will deal with the topics The Freedom of Writing, The Vocabulary of the Future and Political Activity vs. Artistic Autonomy.
With: Anna Gács, Robert Menasse, László Marton and a video message by Jeanine Meerapfel
Moderation: Daljit Nagra 

An event by European Alliance of Academies in cooperation with Society of Hungarian Authors, Royal Society of Literature, Royal Academy of Dutch Language and Literature und German Academy for Language and Literature.

Funded by the Federal Agency for Civic Education (bpb)
You find the full programme for the event here.
See the press release for the upcoming event "Battle with the Empty Sky" here.

Европейски алианс на академиите Europski savez akademija Evropská aliance akademií Europæisk sammenslutning af akademier Europäische Allianz der Akademien Europese alliantie van de academiën European Alliance of Academies Euroopa akadeemiate ühendus Akatemioiden eurooppalainen liittoutuma Alliance européenne des academies Ευρωπαϊκή σύμπραξη των Ακαδημιών Akadémiák Európai Szövetsége Comhghuallaíocht Eorpach na nAcadamh Alleanza europea delle Accademie Eiropas Akadēmiju alianse Europos akademijų aljansas Allianza Ewropea tal-Akkademji Europejski sojusz akademii Aliança Europeia das Academias Alianța Europeană a Academiilor Európska aliancia akadémií Zveza evropskih akademij Alianza Europea de Academias Europeiska akademiska alliansen